Integrated DCE
We made sure that the DCE seamlessly integrated with the existing infrastructure. Meaning we equipped the DCE with a lead channel that connects the machine with a hot cell. Not only did this significantly enhance the much needed extra production capacity of Essential Isotopes. It also makes it possible to connect the equipment of one cell with the other, making Essential Isotopes more adaptive to the varying production needs.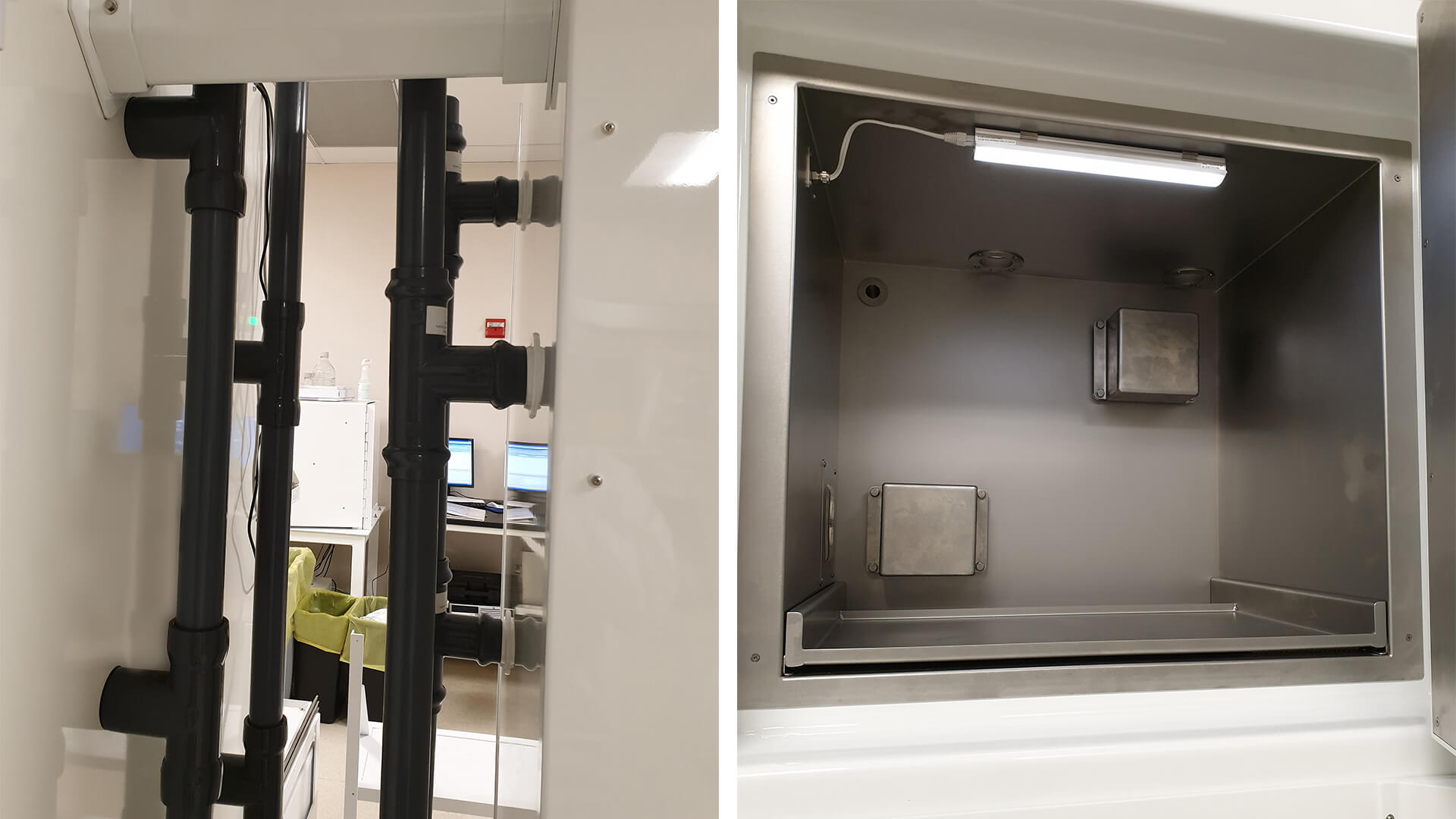 INSTALLATION REQUIREMENTS
The installation had to take place without intervening the ongoing business and productions of Essential Isotopes. This required good coordination and Marc Weichelt of Essential Isotopes reflects on that final phase of the project: "The team Von Gahlen sent to install the DCE was very competent and efficient in their work. They did an excellent job and we are very happy with the results."
Please let us know if you are also looking for a way to expand your lab capacity or if you want to design a completely new facility. Either way, just contact us to discuss the possibilities.