our promise
With our GMP compliant products and the highly qualified team of professionals we can guarantee our customers the greatest value you can find on the market. Our team consisting of technical engineers and experienced production and installation personnel has the ambition to fulfill the customer needs in the most professional way. Our modern manufacturing facilities are equipped with the latest automated equipment. Our aim is to assure absolute safety and quality for our customers. All these factors together guarantee our customers the following:
GMP compliant products
ISO 9001:2015 certification
Experienced consulting partner
Tailor-made solutions
Optimal protection
Excellent service and aftercare
You can count on us
Purchasing products and solutions for nuclear medicine is a long term investment. At Von Gahlen we understand this like no other. Your success – as measured by optimal performance and safety – is important for us. Using our 5-step process for specifying the customer needs we can create solutions and products which are future-proof. Our ISO 9001 quality management system assures that your requirements – current and future – are documented in our processes. Your benefit is a full satisfaction with the solution at delivery. After the delivery our experts can provide broad range of services that ensure safety and quality in the long term.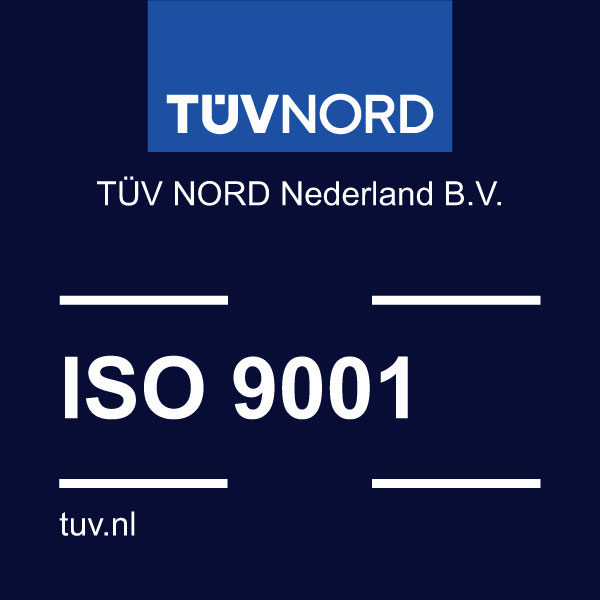 ISO 9001 certified and GMP compliant
Von Gahlen has been an ISO 9001 certified company since 2000. You can feel the added value in our broad range of products, many of them being GMP compliant. As our customer you are entitled to expect the highest quality within our entire organization. We continuously monitor and improve our processes to ensure reliable products and services to meet your requirements. Von Gahlen has integrated the high standard of quality into how we run our business. By doing this we can respond professionally and adequately to your expectations – for sure.
Download our certificate
What is quality?

This is Rick, our Quality Assurance Manager. He represents you and your quality needs during the realization of your project. For Rick, "For Sure" equals providing quality. Rick shares his thoughts on quality and what quality means for Von Gahlen.
Rick knows quality